I saw the inspiration for this shirt some months ago, back when I made this henley raglan shirt using

New Look 6230. I really liked the navy, white and burgundy color combination and the V detail at the neckline.

Apparently this shirt is part of the

Whetherly Clothing Collection and retailed for $136 (???), although it is now sold out.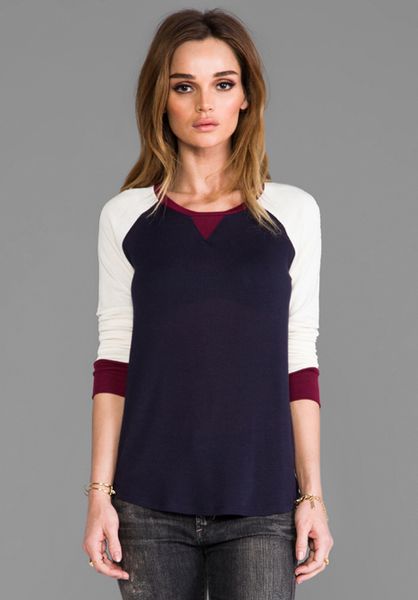 This project was kind of exciting to me because it is the first one I have done almost entirely on my serger.
Huzzah! I have had my serger for months now (a Singer Professional 5), but was having problems with it so I took a private lesson and found out I didn't have the needle pushed up all the way. Doh. But now I can use it and that's what matters.
When I see this picture all I see is that tuft of my hair that is sticking out crazily
I think I prefer to have the sleeves pushed up, like the model is wearing in the inspiration photo, but I wanted to make the sleeves long enough to go either way.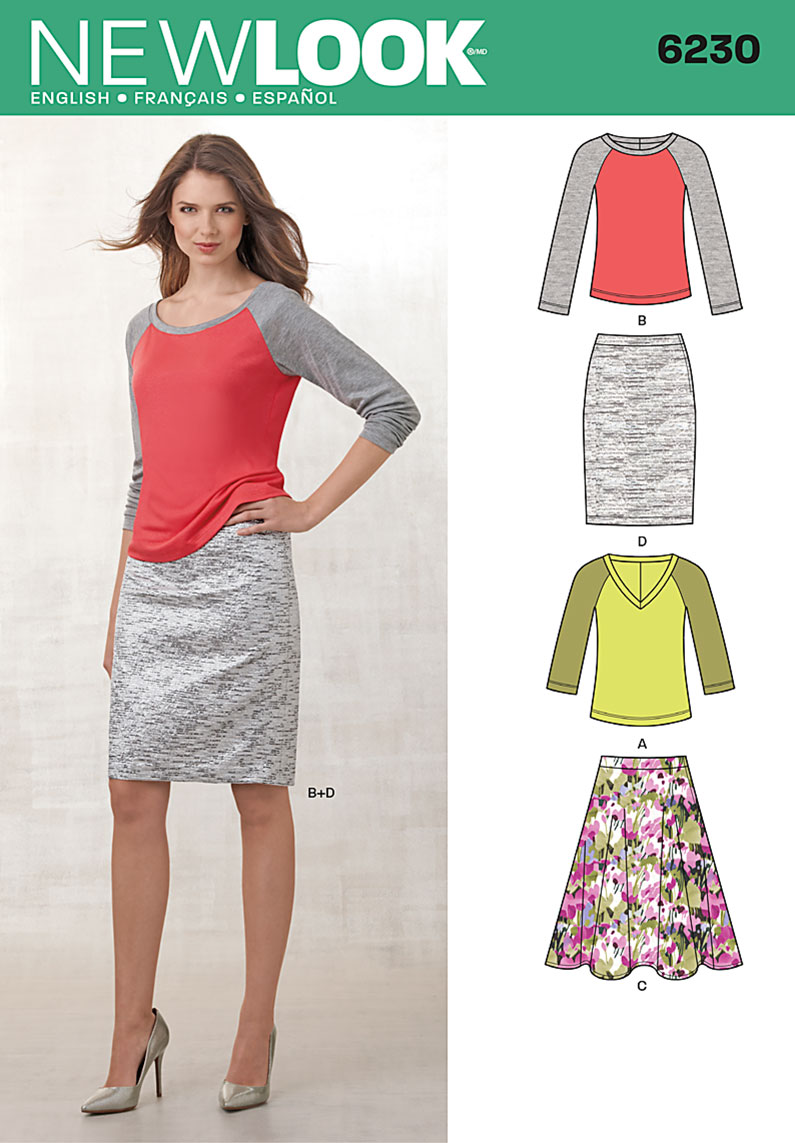 I used
New Look 6230 again with a few tweaks from my last use. I raised the back neckline a bit, made the front and back hem scoop for defined (not sure if it looks a ton different), used the long sleeves this time and added the cuffs (just kind of measured and winged those), and I used the neck binding that came with it this time which turned out to be much too loose, but I did make changes to the neckline so I can't really fault the pattern.
For the V detail I marked where I wanted it and stitched just inside of that using tissue paper so it wouldn't stretch, then I clipped inside the triangle and folded the edges under, then added the ribbing underneath pinned and sewed. My triangle did grow bigger then I had intended, I'm not sure I used the best technique but I think it looks alright fo
r a first attempt.
Forgive the wrinkles in these photos, it's not a fabric that wrinkles really easily, I just pulled it out of the hamper to take these photos and didn't bother to do anything about it...but looked! Serged insides!
For the fabric I used left over navy from my last raglan shirt which came from Girl Charlee, the white is organic interlock from Fabric.com, which is very soft and nice, and the
burgundy
is from a ribbed knit tank top I didn't wear. In retrospect the
burgundy
fabric wasn't the best choice because it doesn't have good rebound after being stretched.
It's not perfect, the V detail and neckline are still a little wonky, but to me it's entirely wearable.
As for more inspiration, I am kind of digging something like this
Or this