Once upon a time, a few months ago, I found a shirt in a catalog that I liked. That shirt was $24.90 and I didn't like that. Sometime later the shirt was reduced to $15 and I bought it. Then I got an e-mail saying it was actually back-ordered. Then they weren't getting any more in. Sad days. Then I made the shirt myself, huzzah!
This was the shirt, the one on the right.
My version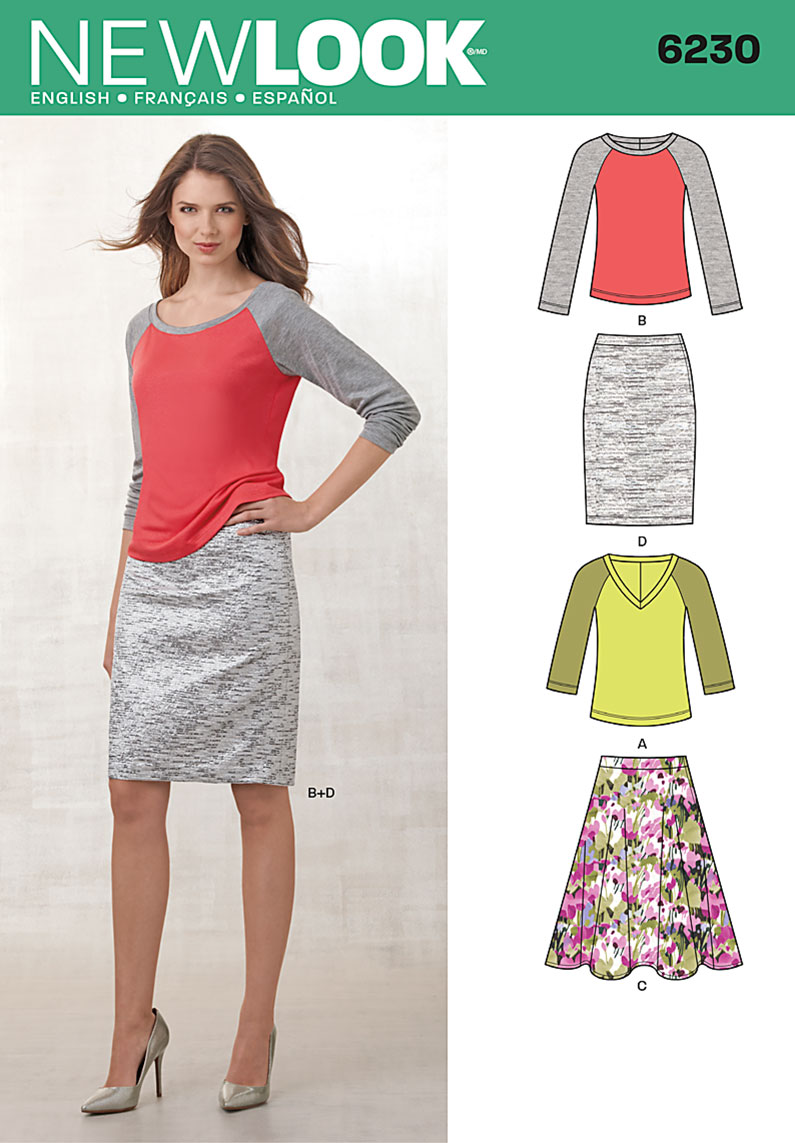 I used New Look 6230 view B as my base and then added a placket. I also changed it so the back is one piece instead of two, and shortened and tightened the sleeves a bit. I cut a 4, the smallest size, and took the sides in just a bit and the sleeves quite a bit.
I know my head is lolled off to one side in this picture, don't ask me why.
I used
this
tutorial to make the placket. It turned out better than my last placket attempt on some other project where I was following McCalls directions. My finished placket is about 2 1/2" long by 3/4" wide.
I bought the fabric at Girl Charlee, which is still my favorite place for knits. I also got some cool striped knits that I am going to make into shirts as well.
For the neck binding I use
this
tutorial. I think the directions that came with the shirt would have been fine, but I don't think my would have worked as well with the placket.
Hemming the sleeves and bottom kind of made me want to kill someone. It was my first time using a twin needle with this machine and it's very finicky about it. I read nearly every twin needle tutorial on the internet and finally got it to mostly work. My sewing machine manual says to tread the treads one at a time, do not do this, IT LIES, it works substantially better if you do them together, at least on my machine. I also realized that I should be using a stretch twin needle, which is said to help with skipped stitches, so I ordered one of those but I was too impatient to wait for it to get here to finish my project. Reading the tutorials I also learned that you should not backstitch and instead leave long tails to pull to the inside and tie off.
The inside. That wadded area is actually where I tied it off, not a tangle. On the sides I did two straight stitches about a fourth an inch apart and the trimmed close to the second line. I think it looks kind of neat.
I had to do a picture where I tried to pose like the model, mine is a mirror image, but whatever.
Overall, I'm pretty happy with how it turned out and think it looks pretty close to my inspiration picture. I think the original is a little bit lower scooped in the front and I wish mine was as well. By the time I realized the difference I already had the placket in and it was not taking it out. I also wish the bottom had more of a curve shape, so I might change that next time.
I found a few other raglan style shirts around the internet that I might like to try like these: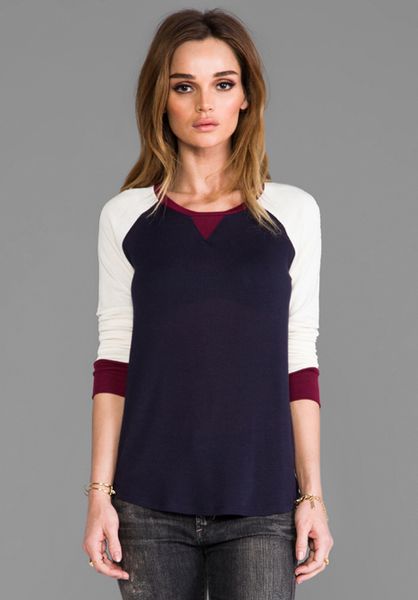 I really like the little center triangle
I think I might actually just like this chicks messy side braid, I'm not sure.